South African Inventions
The people of South Africa has remarkable innovative and entrepreneurial skills, and lays claims to several "world first" inventions. South African inventors truly have a lot to be proud of, and the South African Inventions have made an impact world-wide.
The Cybertracker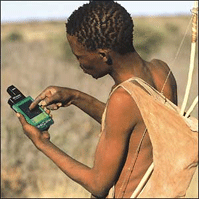 The Cybertracker is a hand-held device that allows rangers to track animals in the field, by using the built-in GPS system and graphical interface. Because of the graphical interface, it is also possible for illiterate people to easily use this device. The Cybertracker, a modern South African invention, was the brainchild of Louis Liebenberg and Lindsay Stevenson.
The Dolos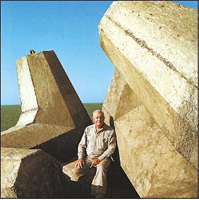 This unusually shaped concrete block weighs up to 20 tons, and are used t protect harbor walls from the force of the sea. Dolosse works by dissipating the energy of the waves, instead of blocking it. Dolosse was designed by harbor engineer Eric Merrifield, and was first installed in East London. Unfortunately, this breakwater device was never patented, and has been copied all over the world.
The Kreepy Krauly
Invented in 1974 by hydraulics engineer, Ferdinand Chauvier, the Kreepy Krauly was the first automatic pool cleaning unit in the world. The units functions by using water pressure to suck leaves and dirt particles from water. This invention is today used in pools worldwide.
The Cobb
The Cobb is a plastic mini oven invented by Ken Hall. After realizing easily how people in informal settlements could get burnt from an exploding paraffin stove, Hall set about designing the Cobb. This invention used six charcoal brickets which provide heat for more than two hours. Ken has been giving an accolade by Time magazine for his invention.
The CAT Scanner
Dr Allan Macleod Cormack from Cape Town, South Africa, and Godfrey Hounsfield from the UK won a Nobel Physics Price in 1979 for his invention. The Computed Axial Tomography (CAT) scanner makes it possible to take three-dimensional X-rays of a human body in order to detect diseased tissue.
Pratley Putty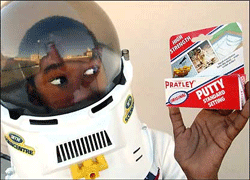 Pratley Putty, the extremely strong adhesive, was invented by George Pratley from Krugersdorp in Gauteng in 1948 while trying to develop a glue to hold components in an electrical box. Pratley Putty was used by NASA in the 1960s due to the strength and moldable properties of the product. Pratley Putty was the only South African invention to ever have gone to the moon. Accompanying Neil Armstrong on the first moon landing in 1969, Pratley Putty was also used to keep parts of the Eagle landing ship together.
APS (Action Potential Stimulation)
The APS is a device that electronically stimulates the body's natural nerve impulses to relieve pain. Lubbe's invention are today sold in more than 41 countries, and used by more than 40 000 people in South Africa alone to relieve pain.
Tellurometer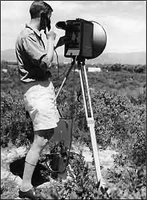 Before 1955, land surveying depended on time-consuming and complicated manual methods to measure distance. The world of map making was revolutionized when Trevor Wadley invented the Tellurometer, which was developed from radar techniques from World War II. This device is capable of measuring distances of up to 50km with an accuracy of millimeters.