South African Attractions and Things to Do
South Africa Attractions - South Africa is one of the most diverse countries in the world, and tourists are often amazed by the diverse combinations of culture, people, history and landscapes that South Africa has to offer. There are so many tourist attractions and things to do, making every visit to South Africa worthwhile.
Quick Find:
Pretoria and Surrounds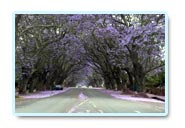 Pretoria, the Jacaranda City, is an attractive city with many green parks and thousands of Jacaranda trees lining the streets. A popular tourist hub offering many activities to pick from.
Featured Pretoria Attractions
Groenkloof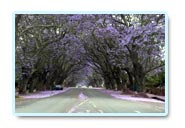 Groenkloof is a suburb of Pretoria in South Africa. Groenkloof is a highly popular suburb of Pretoria due to its location. Groenkloof is close to the Pretoria city center, as well as the well known Menlyn Park shopping center.
Featured Groenkloof Attractions
Cape Town and Surrounds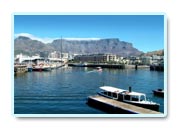 Cape Town is the second largest city in Pretoria. A stone's throw away from the world-famous Cape Winelands around Stellenbosch, Paarl and Franschhoek.
Featured Cape Town Attractions
The Cradle of Humankind and surrounds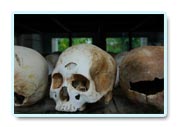 The Cradle of Humankind occupies 47,000 hectares, and is the place where the 2.3 million year old fossil "Mrs Ples" was found. The site has produced some of the oldest hominid fossils, hence the name "Cradle of Humankind".
Featured Cradle of Humankind Attractions
Johannesburg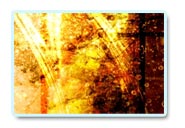 Johannesburg is a bustling metropolitan, with excellent sight-seeing, nightlife and accommodation. Containing more than 6 million trees, Johannesburg is most likely the world's largest man-made urban forest. There is always something going on in Johannesburg!
Irene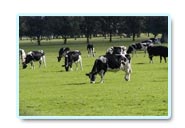 Perhaps one of the best kept secrets in Gauteng, Irene is a pretty, oak-lined little village, with a warm heart and welcoming respite. Irene is not only reminiscent of a country village, but reminds one of the pleasant English countryside.
Cullinan
The charming village of Cullinan became famous for the discovery of the Cullinan Diamond, the largest rough gem-quality diamond ever found. Visitors to Cullinan has the opportunity of experiencing the unique hospitality of Cullinan's fine establishments.
Featured Cullinan Attractions
Limpopo
The Limpopo Province enjoys pleasant summers and dry winters. Vast expanses of bushveld wilderness is habituated by an abundance of wildlife species, making the Limpopo Province the perfect destination for nature and wildlife enthusiasts.
Featured Limpopo Attractions
Hartebeespoort
Hartbeespoort is a lovely town nestled between the Magaliesberg Mountains and Hartbeespoort Dam in North West. Within an hour's drive from Pretoria, Hartbeespoort offers tourists a relaxing day away from the hustle and bustle of the city.
Kruger National Park
The Kruger National Park was established in 1898 as a protected area for wildlife. The main objectives of the Kruger National park are wildlife conservation, eduation and tourism. Various climate zones offers visitors the opportunity to view the Big Five and an abundance of fauna and flora.
Featured Kruger National Park Attractions
Related Articles
Mpumalanga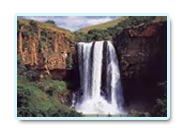 "Mpumalanga", formerly known as the "Eastern Transvaal", literally means "the place where the sun rises" in Swazi, Xhosa, Ndebele and Zulu. Mpumalanga offers much for visitors, and all are delighted by its magnificent scenery, fauna and flora.
Featured Mpumalanga Attractions
Pilanesberg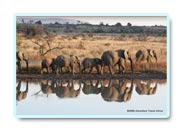 The fourth largest national park in South Africa, Pilanesberg National Park is situated in the crater of an extinct volcano that covers an estimated 55,000 hectares. Pilanesberg National Park is ideally situated in a malaria free environment, and offers visitors the opportunity of viewing the Big Five and a wide variety of birds.
Featured Pilanesberg Attractions
National
Learn more about hot air ballooning, and where you can find operators

Learn more about Shark Cage Diving, as well as what operators offers this exciting activity in South Africa