Irene Tourist Attractions and Things To Do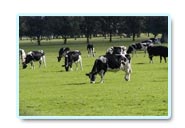 Irene is a charming little village, and perhaps one of the best kept secrets in Gauteng. Huge oak trees line the streets, and shady meadow-like surrounds makes for the feel of an old English country village.
The safety and security in Irene is well maintained by the landowners association. Irene is one of the few places left in Gauteng where the streets are fairly safe for an evening stroll.
The peaceful surroundings of the charming village instills in one the sense of peace and relaxation, with dairy farms and village markets completing the picture.
Irene is centrally located between Pretoria and Johannesburg. The area has a rich cultural heritage, and many national leaders and historic figures have left their mark in Irene.
Top Irene Tourist Attractions