Johannesburg Tourist Attractions and Things To Do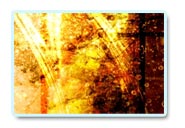 Johannesburg, also known as Jozi, Jo'Burg, or Egoli, is the largest city in South Africa by population. Johannesburg is one of the 40 largest metropolitan areas in the world, and the provincial capital of Gauteng, the wealthiest province in the South Africa.
Johannesburg is the source of a large scale gold and diamond trade, due to it's location on the mineral-rich Witwatersrand range of hills.
Johannesburg also includes Soweto, which was a separate city from the late 1970s until the 1990s. Soweto was originally an acronym for "SOuth-WEstern TOwnships", and originated as a collection of settlements on the outskirts of Johannesburg populated mainly by native Africa workers in the gold mining industry.
Top Johannesburg Tourist Attractions